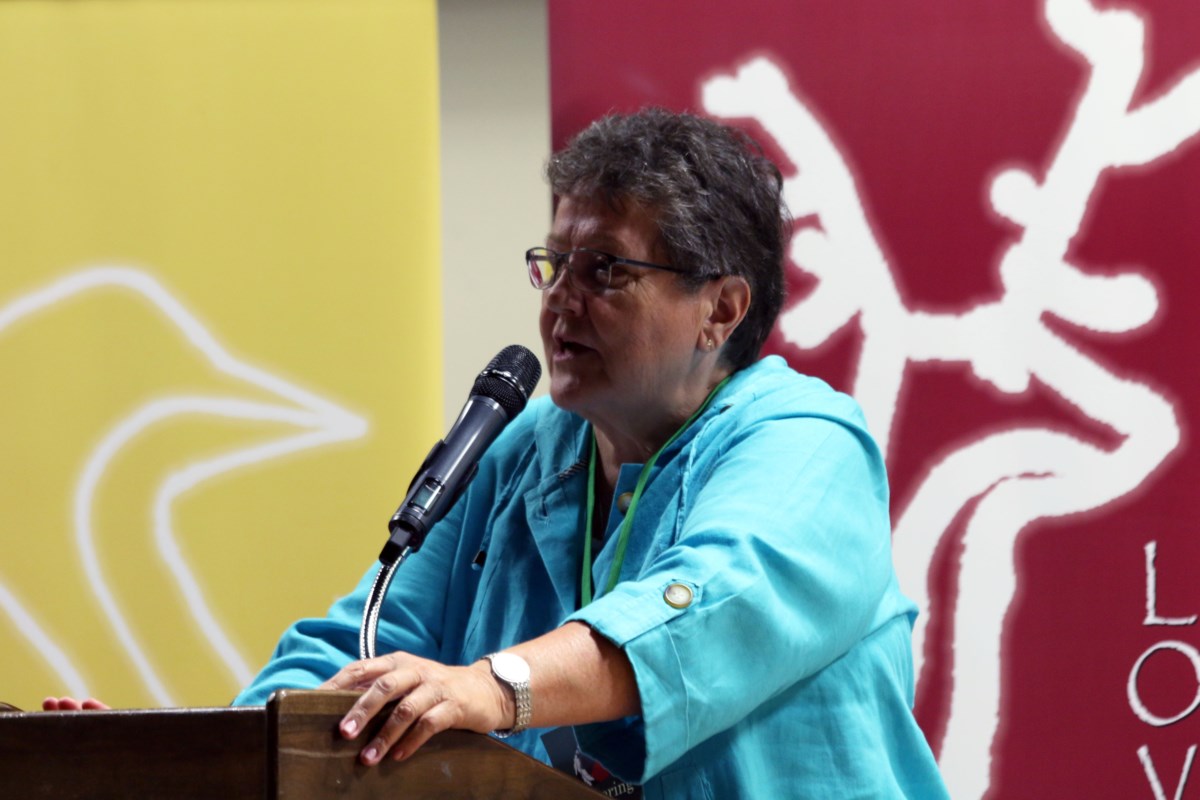 Featuring Juno Award-winning artist Digging Roots, Rama First Nation's Sherry Lawson will be a featured speaker as part of the festivities.
Local organizations in the area have partnered to present the first Indigenous Arts and Culture Awareness Week starting Monday.
This week-long event highlights the creative work of Indigenous peoples through dance, food, literature, music, visual arts and crafts.
The event, which begins Monday morning with a sunrise ceremony at Midland's Neezhoday Park (next to the library) at 7:00 AM, also has an educational and workshop component.
Events are held at various locations in the region with the participation of many organizations.
The Midland Cultural Center hosts a number of events every Tuesday and Thursday from 4:30-6:30 pm, including Sean Corbiere's Acoustic Café. Sean was born from Corbiere's creativity and First Her Nation. heritage.
Juno Award-winning band Digging Roots will perform on the MCC stage later in the week.
The band is expected to take the audience on a journey of tall grass, sweet water and unconditional love in a fun and powerful celebration of their new album Zhawenim Friday. The seven-piece band delivers his show with sizzling blues, soul and rock 'n' roll with Shaw Shonakish's dynamic and compelling vocals and Raven Kanatakta's "Rock God" riff.
On Saturday, you'll have the chance to check out the MCC's Indigenous Art Gallery and meet artist Clayton Samuel King. King answers questions about his art, his process, and tells the stories that inspired this exhibition.
An accompanying short film by Alec Jordan will also be screened at Rotary Hall to accompany the GaagigeBimaadiziwin Everlasting Life exhibit.
The Midland Public Library hosts numerous author visits throughout the week, including Shelley Lawson on Tuesdays at 7:00 pm.
Lawson is a citizen of the Chippewa family of Rama First Nation and the third child of an Ojibway father and an Algonkian mother. Her father was a chieftain, a keeper of the language, and was called a "rioter".
Lawson "grew up hearing stories of her people from her father and paternal grandmother," the release noted.
"Known as a historian, author, orator and advocate for marginalized peoples, Shelley has had an interesting and eventful career" and is the author of three autobiographical books.
Readings by other authors are scheduled for Thursday and Saturday.
On Wednesdays from 9am to 1pm, Parks Canada hosts a guided natural and cultural history hike through the Georgian Bay Islands National Park/Beausoleil Island National Historic Site, with pickup from the Midland Town Docks (pre-registration is required).
"Take a cultural walk where indigenous people have walked and collected medicines for thousands of years."
Also on Wednesday at 6:00 pm, the Penetangishene Centennial Museum & Archives will host a session titled "What is Spirituality with Grandmother Trish?" Attendees can learn about First Nations spirituality with Elder Patricia Monagh of Beausoleil First Nations. The event is free and includes refreshments.
And next Saturday and Sunday, Huron's Sainte-Marie will host a wrap-up event that includes many activities at the site, including drumming, cultural education demonstrations, and historical interpretation activities. Regular entrance fees apply.
The Cultural Alliance in the heart of the Gulf of Georgia has partnered with Simcoe County to host a workshop on Saturdays from 9am to 4pm at the Wye Marsh Wildlife Center.
Entitled "Foundations of Cultural Competency" and led by Kelly Brownbill, this free workshop is an introductory foundation for examining First Nations/Aboriginal issues in Canada today. The primary aim is to provide participants with the tools they need to establish healthy and viable relationships with indigenous communities and clients.
Click here for more information on other activities and events.