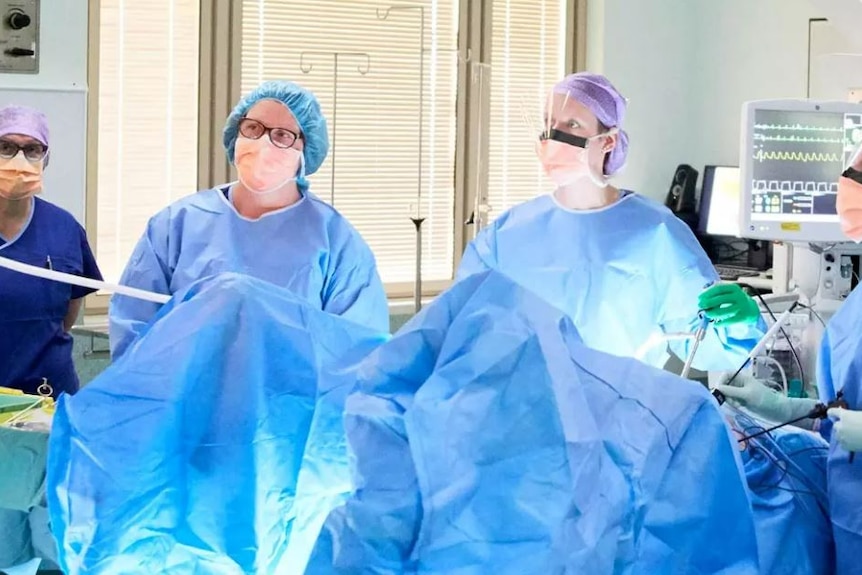 One of Australia's largest private hospital providers says surgeries could be delayed if funding for hundreds of surgical instruments is not resolved soon.
the main points:
About 400 surgical items are to be removed from the federal government's list of prosthetics for private health insurers
Australian Catholic Health says insurers need to commit to funding soon-to-be ineligible items, including sponges and essential items
But private health insurers say it will be the responsibility of hospitals to get these items from suppliers at market price
Staples and sponges will be among about 400 items removed from the list of prosthetics in July 2023, as part of reforms introduced by the federal government following advice from an independent group of doctors last year.
The federal government uses the Prosthetics List to determine how much private health insurers must pay for listed products.
The Australian Catholic Health Organization (CHA), which represents 75 hospitals, said an alternative funding model for items due to be removed had not yet been established with private health insurers.
As a result, CHA's director of health policy, Caitlin O'Dea, said surgeries may be at risk due to the out-of-pocket cost of hospitals.
"Looking at the data, it appears that our regional and rural hospitals will be particularly affected," said Audi.
But the top body for private health insurers, Private Healthcare Australia, denied the surgeries were affected, calling the CHA's comments "ridiculous".
Chief Executive Officer Rachel David said insurers would pay the cost of the items due to be removed, but not "five times the market value" shown in the federal government's list.
"There is no need for patients to worry about a delay in surgery," said Dr. David. "These items we're talking about are very common and the market price is low."
"What that means for hospitals is that like anything else they buy, whether it's bandages or bandages, they will need to buy these items from suppliers at the market rate, not a certain fixed price from Canberra."
Dr David urged the federal government to press ahead with reforms to the list of prosthetics, which would see required interest payable for items reduced by streamlining the list of eligible items.
"Our desire as health trusts is for these reforms to take place as quickly as possible, given that healthy inflation and cost to consumers are a major concern here in Australia," she said.
Deadline looms
Ms. O'Dea said a decision must be reached among stakeholders before December to avoid further pressure on the already strained sector.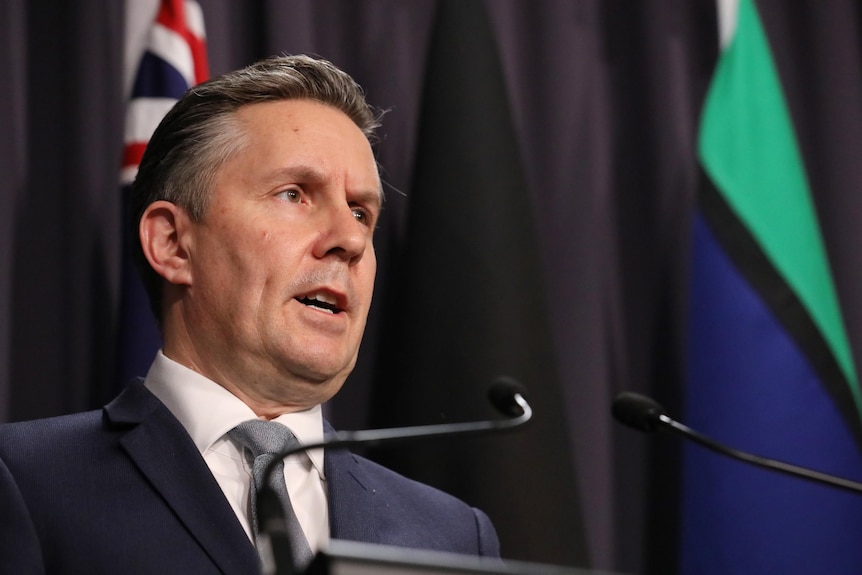 She suggested that if health insurers cannot bear the cost of the items, the federal government should delay removing the items.
"Give us more time to work through a solution and then if after another year no solution is found, let's look at keeping those items on the prosthetics list," she said.
Federal Health Minister Mark Butler said in a statement that he was "communicating with all stakeholders to obtain a clear understanding of what the former minister agreed with regarding the list of prosthetics."