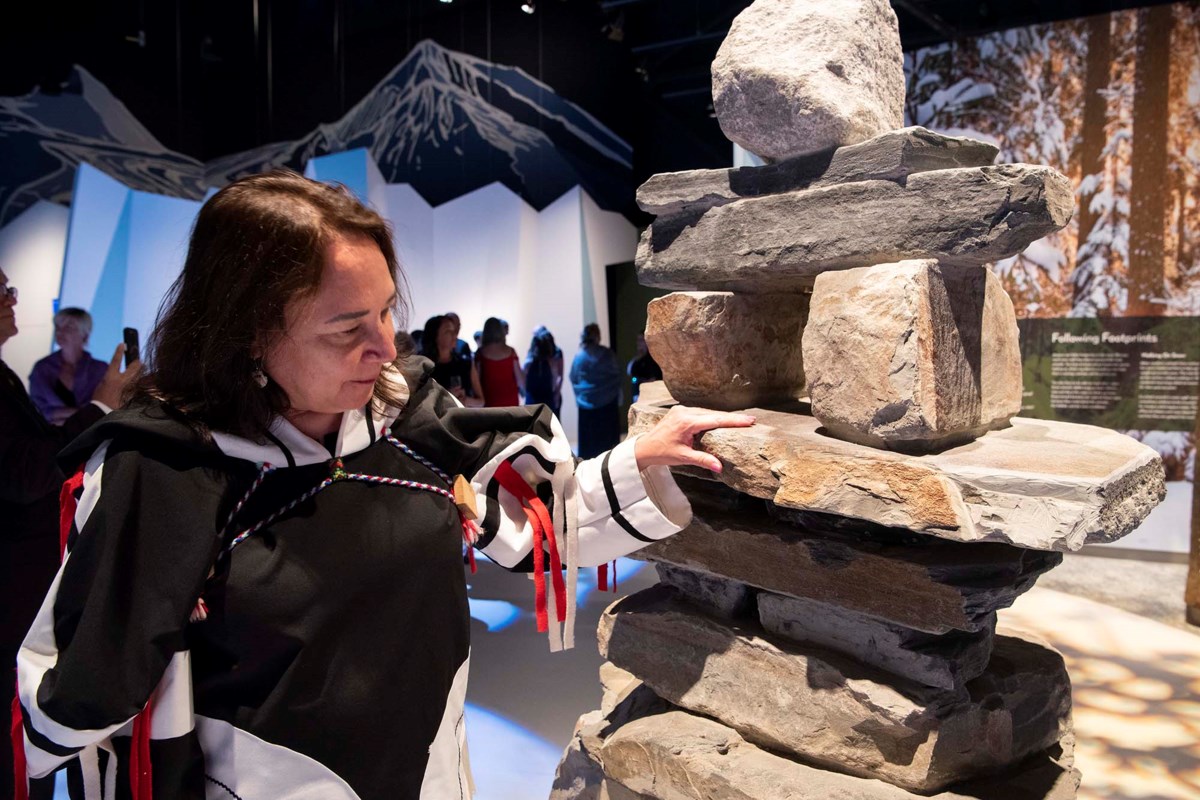 St. Albert scientists can now learn about caribou and climate change at a new exhibit in Edmonton showcasing the science and people of the North.
About 450 dignitaries, including St. Albert Mayor Kathy Herron, gathered at TELUS World of Science in Edmonton on September 15 to preview the facility's new Arctic Journey exhibit. The 8,000-square-foot gallery, the final part of his seven-year, $41 million expansion project for the science center, opened to the public on Sept. 17.
"The Arctic is the coal mine canary of climate change," said Science Center Director Alan Nathor, warming and changing at a much faster rate than the rest of the planet.
"It's often said that no one denies climate change north of 60 degrees (latitude)," he added.
Nursall said the Arctic is one of the most important and compelling topics in science today, and as a northern city, Edmonton has an obligation to bring it to the rest of Canada.
science and tradition
This exhibit showcases scientific research in northern Canada and how it intersects with Inuit traditions. You can examine lichens under the microscope, hear stories of sea creatures, touch caribou hides, and (lift the metal hatch) smell Labrador's tee.
Guests can also learn a lot about Inuit traditions, language and mythology. Quotes from Inuit elders dot the walls, as does a station where you can hear northerners talk about life in the Arctic. Visitors can step on icebergs to learn about ice cores, sit on pingos (a type of growing hill found in the Arctic) and hear Inuit legends.
The exhibit itself is a large, open space that evokes the look and feel of Northern Canada. Guests can follow the footsteps of the caribou to the glacier and watch videos of Arctic inhabitants performing Inuit drumming, dancing, and throat singing.
Deborah Kijugalik Webster, curator of heritage collections for the Government of Nunavut and one of many Indigenous advisors to the Arctic Journey design team, said the station was placed in front of the exhibit by designers to welcome guests. said he did. We also have a mirror here in case people want to try the dance for themselves.
"Although Alberta may be as cold as the North, we still want to introduce Albertans to our culture and heritage.
Webster said the centerpiece of the exhibit is an inukshuk made by Elder Peeta Ilnik. Specifically, Niunvaliluruk or "window" inukshuk, featuring windows for travelers to see points of interest. If you look into this inukshuk, you can see how the seals are being hunted.
This exhibit examines how climate change has fundamentally changed life in the Arctic. Melting sea ice is opening up water levels, disrupting food webs and making life more dangerous for indigenous hunters. Thawing permafrost has eroded the islands and caused the land to collapse under buildings.
"People are paying attention to polar bears, but let's not forget that it's the Inuit who live here," Webster said.
"We are the most affected."
The exhibit also explains how science and tradition have helped address climate change, including the SIKU app, which combines traditional knowledge with scientific data to help hunters measure ice conditions. .
Webster said he hopes Arctic Journey guests will have a better understanding of the North and its people.
For more information, visit telusworldofscienceedmonton.ca.